Looking to boost your Keto diet? Learn what the best Keto products can do for you!
Traditional desserts may be delicious but they often leave you feeling sluggish after the sugar rush has subsided. Keto desserts, on the other hand, incorporate a good amount of fat which leaves you feeling full so that you are satisfied with one portion and aren't tempted to overeat. Our test kitchen has created their own unique spin on timeless ice cream and brownie recipes to bring you delicious alternatives that are not only keto friendly but will not cause a drastic spike in your blood sugar levels.
Our tasty keto ice cream and keto chocolate brownies are filled with omega 3, antioxidants and protein to help keep your ketone production and immune system firing on all cylinders. Healthy keto desserts that helps you lose weight, what more could you ask for?!
Strawberry Keto Ice Cream
INGREDIENTS:
4 tablespoons Heavy whipping cream
½ teaspoon Pure vanilla extract
1 pinch Sea salt
6 drops Liquid stevia
3.2 ounces Frozen strawberries (13g total carbs per 8 oz)
You can substitute the frozen strawberries with the following alternatives:
Frozen blackberries (14g total carbs per 8 oz)
Frozen raspberries (15g total carbs per 8 oz)
INSTRUCTIONS:
Mix all of the ingredients using an electric blender until smooth. Our handy tip: The berries must be frozen to ensure you get a thick, ice cream like texture.
You can serve this straight away or pop it in the freezer for 20 minutes before serving.
This recipe is wonderful for hot summer days or as an after meal treat. Sprinkle coconut flakes or chia seeds on top for extra texture and crunch.
Chocolately Keto Brownies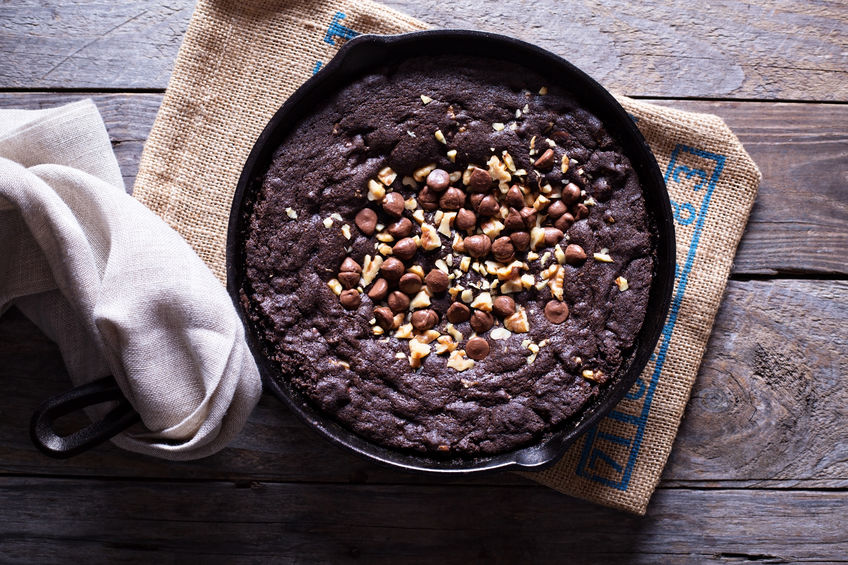 Even if you're not a baker, just the smell of these keto brownies will have you coming back to this recipe over and over again. The addition of walnuts in these keto brownies gives them a great texture and a satisfying mouthful. Enjoying these two keto desserts together is also an option when you want to celebrate a happy occasion, or just any occasion at all!
INGREDIENTS:
3.9 ounces Melted butter
4 tablespoons Granulated xylitol
2 Large eggs
1 teaspoon Pure vanilla extract
1.8 ounces Unsweetened cocoa powder
2.7 ounces Almond flour
1 teaspoon Baking powder
1.8 ounces Chopped walnuts
1 ounce Chopped 80% dark, sugar-free chocolate or sugar-free chocolate chips (this is optional, depending on how decadent you want the brownies to be)
INSTRUCTIONS:
Preheat your oven to 350°F.
Add all of the ingredients into a large mixing bowl and stir until combined.
Line an 8-inch baking dish with parchment paper and pour in the mixture.
Bake for about 15 minutes. Do not over bake, you want a soft gooey center.
Serve warm or pop them in the fridge in an airtight container overnight. Brownies usually taste better the next day.